Home
Pennsylvania / Home Inspection Certification/License Requirements
Requirements for Home Inspectors in Pennsylvania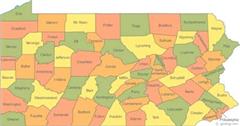 PHII's Online Home Inspection Training and Certification Course meets Pennsylvania requirements for home inspectors.
PA inspectors must comply with the Pennsylvania Trade Practice Act 114 of 2000, Title 68, which requires home inspectors to:
1) Be a full member in good standing of a national, not-for-profit home inspection association that requires 100-inspections for full membership*
2) Comply with that association's code of conduct and education policy
3) Maintain errors and omissions, and general liability insurance coverage
4) Provide a copy of the report to the property seller, upon request
5) Not perform repairs on a house inspected within the last 12 months
*NAAHI meets this requirement
After completing the PHII course, you will receive a free $199 one-year membership in the North American Association of Home Inspectors. NAAHI is a nationally-recognized non-profit home inspector association that grants full membership when you have completed or participated in 100 inspections that can include scheduled ride-alongs and other experience under the direct supervision of a compliant home inspector. (There are many inspectors who will provide this service, however YOU are responsible for setting up and paying for your supervised inspections, which in most cases will involve travel and additional cost, and for keeping a log of your inspections). NAAHI will issue a Full Member Letter of Compliance when you have completed your supervised inspections, which you may show to clients and realtors to demonstrate that you are a compliant home inspector.
More Info:
PHII's certification course meets all Pennsylvania requirements for home inspectors including the Pennsylvania Trade Practice Act (Act 114 of 2000, Title 68) which requires inspectors to be a member of a nationally recognized not for-profit home inspector association such as the North American Association of Home Inspectors (NAAHI), and maintain errors and omissions and general liability insurance.
New Bill information (January 2016):
PHIC (ASHI Penn chapter) supports SB81
HB 1421/PN 1978 (Helm/R-Dauphin) The Home Inspector Licensing Act regulates home inspectors; provides for funds, for licensure, for disciplinary action, for remedies and for penalties; and repeals provisions relating to home inspections. Portions are effective immediately, portions are effective in two years, and the remainder is effective in 60 days.
Status: Professional Licensure
SB 81/PN 57 (Greenleaf/R-Bucks) amends Title 68 of the Pennsylvania Consolidated Statutes (Real and Personal Property), to establish a board and licensure requirements for home inspectors. Creates a state licensure requirement for home inspectors practicing in Pennsylvania. Also, to oversee the licensure process, the legislation establishes the Pennsylvania Board of Home Inspectors within the Department of State�s Bureau of Professional and Occupational Affairs. The board will include the Commissioner of the Bureau of Professional and Occupational Affairs, five home inspectors, two public members, and the Attorney General or designee. The board will issue licenses to qualified home inspectors, and make sure that practicing home inspectors meet all of the requirements of the law including continuing education. The purpose of this legislation is to ensure that the important role of home inspectors in a real estate transaction is competently and ethically performed.
Status: Consumer Protection and Professional Licensure
Biennial Licensing Requirements
(1) Be of good moral character.
(2) Be 18 years of age or older.
(3) Have successfully completed high school or its equivalent.
(4) Satisfactorily complete a board-approved training program or course of study involving the performance of home inspections; such study program shall be for no less than 120 hours of instruction and include no less than 40 hours of actual in-field training.
(5) Satisfactorily complete a board-approved examination
(6) Pay the fee set by the board.
Required insurance.--A home inspector shall maintain professional liability insurance in the performance of a home inspection, with coverages of not less than $100,000 per occurrence and $500,000 in the aggregate.
SB 81 Grandfathering
(1) Be at least 18 years of age.
(2) Have passed a written examination to test competence in home inspection practice.
(3) Have completed no less than 250 fee-paid inspections over the three years immediately preceding publication in the Pennsylvania Bulletin that the regulations required under section 5 have been adopted and are in effect.
(4) Show proof of professional liability insurance
HB Grandfathering (2 years)
(1) Is an active professional home inspector.
(2) Good moral character, 18 years or older, high school or its equivalent.
(3) Submits proof satisfactory to the bureau that the
applicant has:
(i) been in active, continuous practice for at least five years immediately preceding the effective date of this section; or
(ii) completed 120 hours of instruction in home inspection and related subjects.
Certification Required: NoPHII Approved: N/A
Other Inspection Requirements for PA:
PHII's online home inspection school offers the best home inspection training course in the industry!
Enroll today to become a PHII certified home inspector!
What You Receive:
Nationally recognized PHII home inspector certification

National non-profit home inspector association membership

Inspection report software

Advertising tools to help you successfully market your home inspection services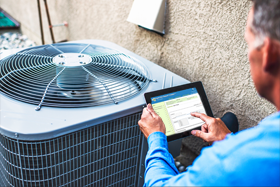 Home Inspection Course Features
PHII offers the best home inspection course on the market today!
Home Inspection Training features include:
Interactive online instruction with color-illustrations, system/component diagrams, photos and videos
Online streaming videos aligned with course lessons
Online flash cards to test your knowledge and retention
Online lesson tests, knowledge assessment quizzes, & final exams
Instant online access
As soon as you sign up for the course, you will receive a username/password to login and begin completing the course immediately.
Take the course from a PC/Mac, tablet, or smartphone
The course lessons are presented in a responsive format that will adapt to the device you are using! Use your preferred device to complete the course lessons at your own pace!
Unlimited course access
We will not expire the course access if you're not done within a certain amount of time. Work through the lessons at your own pace. Some new inspectors are transitioning from other careers or still working so everyone can take the courses at his/her own pace.
Forms & documents included!
Online course access includes access to download various checklists, inspection forms, agreements and home inspection report templates. We see that you have the training and necessary supporting documentation to help you be successful as a home inspector.
Hands-on field activities
Included in the course are hands-on field activities designed to be performed at your own home, friends', or family members' homes. Going through the process of inspecting various systems and components can be very beneficial before you get out to start your career as a home inspector. For this reason, we include several hands-on field activities you are able to do on your own throughout the course.
Business start up guide / marketing materials
In addition to the core home inspector training, the Basic Home Inspection Course contains information about starting up your business as well as giving you access to various marketing materials, templates for ads, flyers, business cards, brochures, and certified logos to use in your advertising.
Commercial Inspections + mold, radon, and other services
The Basic Home Inspection Course also contains a module for commercial building inspections as well as covering a home inspector's responsibilities for mold, radon, and other services that are outside the scope of a general home inspection.
FREE BONUS OFFERS: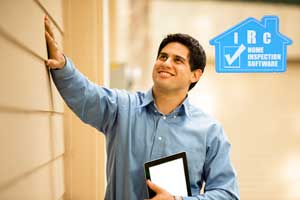 cloud-based home inspection report software that works on PC/Mac, tablets, and mobile devices. Industry standard report format with helpful features to save you time writing up your home inspection reports.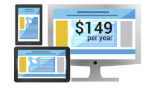 Build and host your website with InspectHost.com, a website service tailored specifically for the inspection industry. Advertise your business on your own company website, allow visitors to schedule inspections online, & options for hosting reports through your website and processing payments from clients.

Join AHI, the North American Association of Home Inspectors for free as a benefit of becoming certified! Advertise your membership in AHI using the member logo and list yourself in the AHI member referral directory.
Lifetime Home Inspector Certification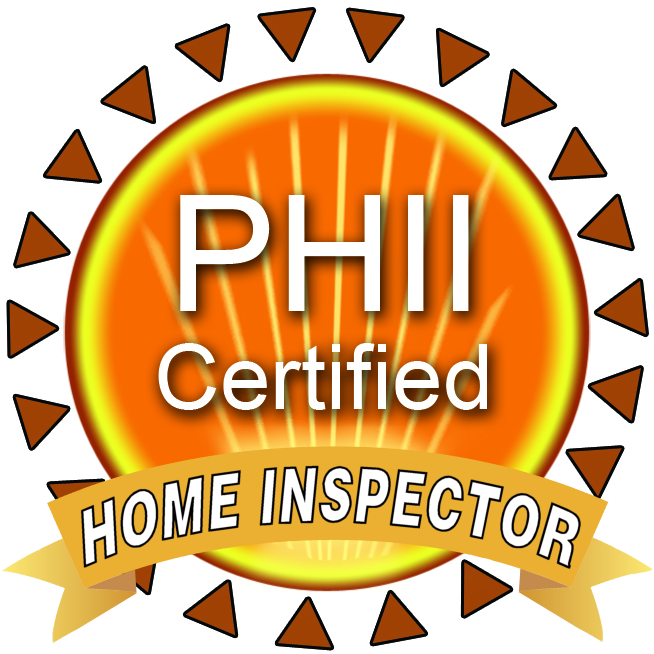 PHII graduates, once certified, are always considered certified and can return to refresh their training at any time for free. Some home inspection training providers only certify you as long as you continue to pay annual dues.
PHII home inspector certification is a permanent credential
The certification number and PHII certified logo can be used for advertising for your entire career with no recurring certification charge or annual fee!
How the Home Inspection Training Works
[ HIDE ]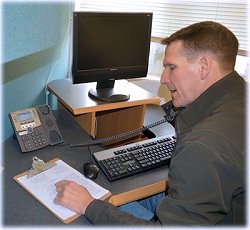 We use a step-by-step training process to make home inspection simple to learn. All of our online home inspection training options include the same lessons, field inspection assignments and report writing as our classroom course. We even include free home inspection report software so that you can practice inspecting and documenting while taking the course. Our experienced, on-site instructors are always here to help you every step of the way. Plus we include lessons on mold and allergens, radon, and commercial inspections so you can learn how to expand your business by offering new services.
PHII's online home inspection course delivers all of the advantages of our classroom training course for a fraction of the cost. We use a proven interactive learning solution with lesson pre-tests and post-tests, flash cards, audio instruction, video, and feedback along with the human support element that is so critical to success. Our home inspection training course is self-paced, but you are never alone.
As you go through the course, you will master the learning objectives for each lesson that correspond to a national standard of practice for home inspection that applies to home inspectors. No previous experience is required to understand the components and systems of a home and learn how to visually inspect them. You can take as long as you need, however those with experience in the building trades will generally finish faster.
As you complete each lesson, you will use interactive flash cards and take practice quizzes that will test your knowledge, generate instant feedback and provide opportunities to correct mistakes, re-learn information and re-test. Our system keeps track of your progress, so you can take a break at any time, even turn off your computer and the course will return to where you left off. You can perform the hands-on field activities on your own home or any residential building to test your knowledge in a real world setting.
Why Choose PHII for Home Inspection Training
[ HIDE ]
Our goal is to help you become a qualified home inspector regardless of the length of time needed.

We stand behind our home inspection training unconditionally and are ready to assist you down the road with support whenever you need it.

PHII has a proven success rate two decades as a top-rated home inspection school. Below are some of the reasons why people choose PHII's home inspection training:
Better Business Bureau A+ Rated
State Approved Training Courses
Highly-experienced Instructors
Specialists in Home Inspector Training
Online and Classroom Training Options
Lifetime Access to Training Courses
Most Affordable Home Inspector Tuition
Free Home Inspector Association Membership
Free Website with Report Delivery Feature
Free Home Inspection Report Software
Mold, Radon, & Commercial Inspection Lessons
Unconditional 30-day Return Policy
Live Support 12 hours a Day, 6 Days a Week
Course Objectives
[ HIDE ]
Introduction to Home Inspection Terminology - Overview of the common language used throughout the home inspection industry by licensed home inspectors
Limits and Exclusions for Home Inspection - Pre-inspection agreements and liability during a home inspection, understanding home inspector responsibilities
Site, Grounds and Grading - Components outside the home including paving, vegetation, ground slope and drainage, decks, steps and porches that apply to a home inspection
Exterior and Structure - Foundation, chimneys, trim and siding, doors and windows, eaves, soffits, and down spouts
Roof Components - Types and styles, roof materials and home inspection methods, flashing and gutters, skylights for a typical home inspection
Plumbing Systems - Water and fuel service type, size and location, waste and vent pipes, kitchen and bathroom faucets and fixtures, water heaters
Electrical Systems - Service entrance location and capacity, inspecting panels and branch circuits, wire gauges, determining grounding and bonding, ground fault interrupters (GFIs), outlets, fixtures, switches and smoke detectors
Attic Inspection - Attic access methods, roof framing and sheathing, insulation types, ventilation methods, roof vent pipes, defects and moisture issues
Insulation & Ventilation - R Factor, vapor retarders, crawl space and below-grade ventilation, theory of exhaust and plumbing ventilation as it applies to home inspection
Interior Components - Home inspection methods and standards for walls and rooms, bedroom egress, windows, types of doors, stairs and railing, defects, fire places.
Bathrooms and Kitchens - Toilets, sinks, ventilation, bathtubs, showers, flooring, GCFI protection, defects and moisture damage, cabinets, counters, flooring, built-in appliances following home inspection industry standards
Basement & Crawlspace - Type and entry methods, evaluating foundation and supports, stairs, flooring, walls, ceiling, exposed insulation, vapor barriers, evaluating joists, trusses, sub floors, floor drains and sump pumps
Heating and Air Conditioning - Location(s), fuel type(s), age, capacity, distribution methods, heat exchangers, combustion venting, humidifiers, air filters, evaporator and condenser coils, supplemental heat, electrical disconnect home inspection standards
Garage and Carport - Home inspection standards for identifying structure type, attached, detached, door openers, floors ceiling walls, ventilation, safety features, separation wall, door to a living space, ventilation, GFI protection
Conducting a Home Inspection - Pre home inspection agreements, professional behavior, procedures with clients, home inspection methodology, home inspection tools, written report, follow-up
Home Inspection Business Start-Up - Registration for home inspection business, website set-up, payment processing, pricing services, business vehicle, ladders and basic tools, electronic tools, sales tax and write-offs, filing requirements, state tax I.D. number, records, profit, cash flow, advertising, brochures, tracking ads, customer service
Mold and Allergens - Mycotoxins and pathogenic molds, sources and outbreaks, collecting samples during home inspection, client agreements, findings, common allergens, health effects, mitigation procedures, how to become a mold certified home inspector
Radon in Air and Water - Properties of radon, health effects, how radon enters buildings and water supplies, measurement, elevated/unsafe levels, seasonal effects, mitigation methods, how to become a radon certified home inspector
Commercial Inspections - Types of commercial home inspections, challenges, ASST. E2018-01 guidelines, property condition assessment (CPA) reports, walk-through survey, home inspector vs. a field observer, entering the market, referrals, liability, how to become a home inspector with commercial certification
---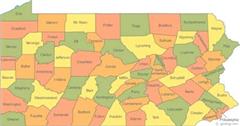 ---
The The state of Pennsylvania does not have a licensing board for home inspectors. The law states that you must be a member of one of the non-profit home inspector societies in the US.
highlights of the Pennsylvania Home Inspector Law are:
Home inspectors are required to be a full member in good standing of a national, not-for-profit home inspection association or must be supervised by someone who is.


Members must comply with a code of conduct and attend continuing professional education classes as an ongoing condition of membership


Home inspectors are prohibited from performing repairs on the same house he or she inspected within the preceding 12 months.


The party selling the property that is the subject of the inspection has the right to receive a free copy of the report upon request.


Home inspectors must maintain insurance against errors and omissions and general liability coverage.


A violation of this law amounts to a violation of Pennsylvania?s Consumer Protection Law.
From http://www.attorneygeneral.gov/consumers.aspx?id=299
(go to that site for the specific list of requirements)
Home Inspection Certification/License Information for Pennsylvania
As the industry grows, many states are enacting or changing legislation for home inspectors. Many Realtors, Lenders, home buyers, and home owners also want to make sure a home inspector has been properly trained and certified. PHII will give you a nationally recognized home inspector certification and the credentials you need to become a successful home inspector in Pennsylvania.
Note:
legislation is continuously changing, please check the website periodically for updates about current licensing laws or call toll free (800) 983-6322